DREAMING OF A BIGGER HOUSE? WE HELP YOU UNLOCK YOUR HOME'S POTENTIAL.
SECOND STOREY ADDITION
Take your home to the next level with a high-quality second storey addition. Whatever the size of your home, we can help you take advantage of your available space and design the perfect second storey extension for your needs.
From modular pre-fabricated pods for a speedy turnaround with minimal disruption to your daily life, to a fully integrated second story build, A1 Attics has the skills and experience to complete the work on time and to the highest standard. Find out more about the second story options available or contact us to organise a quote.
ATTIC LIVING CONVERSION
Gain up to 30% more floor space in your home by converting your attic into a liveable space. Choose a layout of rooms and spaces which works for your growing family now and into the future.
A simple attic living conversion with A1 Attics can improve your lifestyle and add value to your home all for less than the cost of moving and without sacrificing valuable backyard space. Find out more about the available options for attic conversion or contact us to arrange a quote.
ATTIC LADDERS & STORAGE ROOMS
Gain easy convenient access and unlock the potential hidden in your roof with A1 Attics. We specialise in creating smart, safe, cost-effective and functional storage rooms to solve your clutter problem.
From basic attic storage with access ladder and flooring to a full ventilated dust-proof room, we offer quality options to suit your needs and budget. Find out more about the roof storage options available or contact us for a quote.
ATTIC LADDERS
A1 Attics have been supplying and installing a wide range of attic ladders available on the market to give Perth's homeowners safe and easy access to their roofs.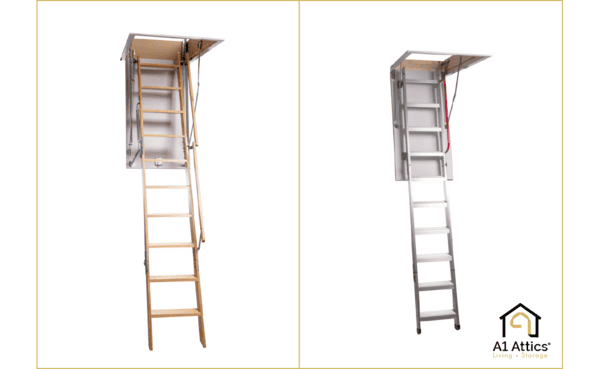 We have selected the best designs available for strenght, reliability and aesthetics. Our ladders range suit ceiling heights from 2.2 metres up to 3.5 metres. Find out more about the our range of attic ladders or contact us for a quote.
HOME EXTENSIONS
A1 Attics can help you transform your home and build architecturally designed extensions that will not only add real value to your home, but will also tie in with your existing property's style and character.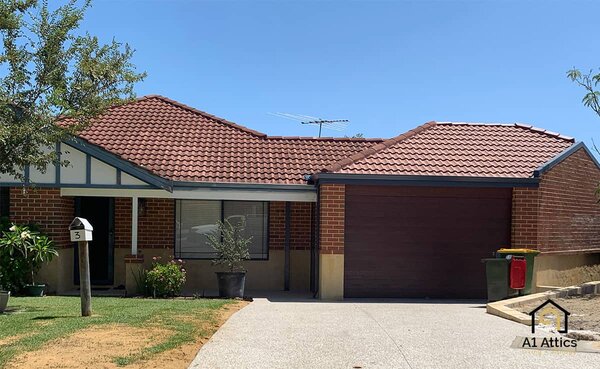 Our specialist home extensions team have extensive experience in a wide range of home renovation and extension projects such as kitchen and bathroom upgrades, garage extensions, second storey additions and much more. Find out more about the home extension services or contact us for a quote.
GET A QUOTE TODAY
Fill in your details below and an A1 Attics team member will contact you:
By submitting this form, you acknowledge that you have read and agree to our Terms and Conditions and Privacy Policy, and that you consent to receive marketing communications from us and in doing so, you can unsubscribe at any time.